We were delighted to join members of Letterkenny's Cathedral Quarter committee in Sentry Hill last week for a tree planting ceremony. The tree was part of our entry into the White Winter Garden Competition in the Church Lane last December. We donated it to the committee as a symbol of the re-growth and regeneration currently taking place in Letterkenny's Cathedral Quarter.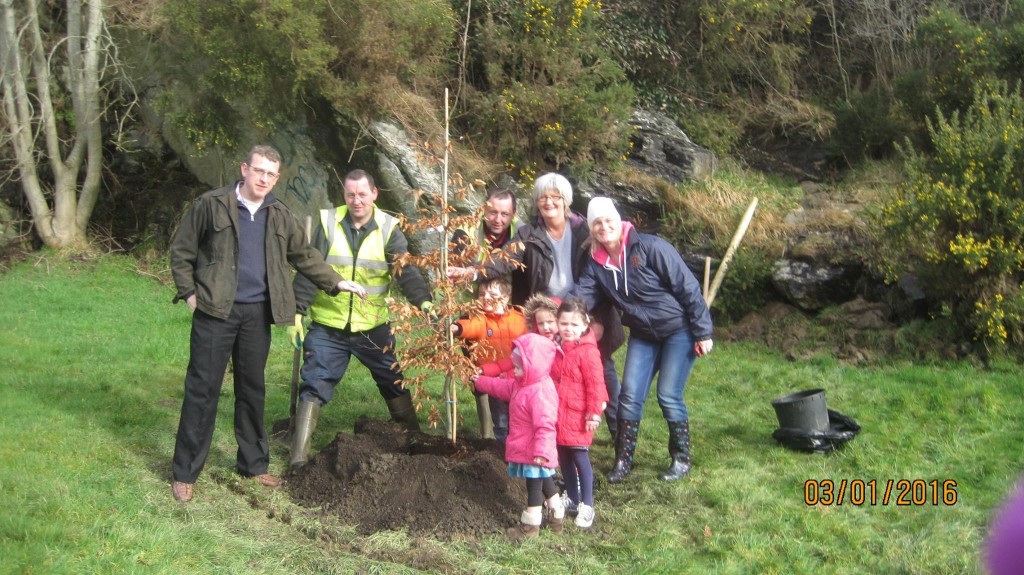 Committee members Donnan Harvey and Mary Hegarty were present at the replanting of the Green Beech tree. The Cathedral Quarter originally began as the Save the Church Lane campaign. Since its formation last year, the project has gathered significant momentum in its efforts to regenerate the historical Church Lane. The long term goal is to create a hidden treasure in the heart of Letterkenny for locals and tourists to enjoy.
With Paddy's Day fast approaching, there will be a series of outdoor concerts in Letterkenny's Cathedral Quarter on Saint Patrick's Day, this Tuesday, 17th March 2015. Parade spectators will be kept entertained by a variety of traditional music and dance performances on Letterkenny's Church Lane. The Cathedral Quarter committee will also be participating in the Letterkenny St. Patrick's Day Parade. There promises to be lots of colour and a great atmosphere and organisers are hoping for a large turnout to celebrate our national holiday.  
For more information log onto www.facebook.com/SaveTheChurchLane.