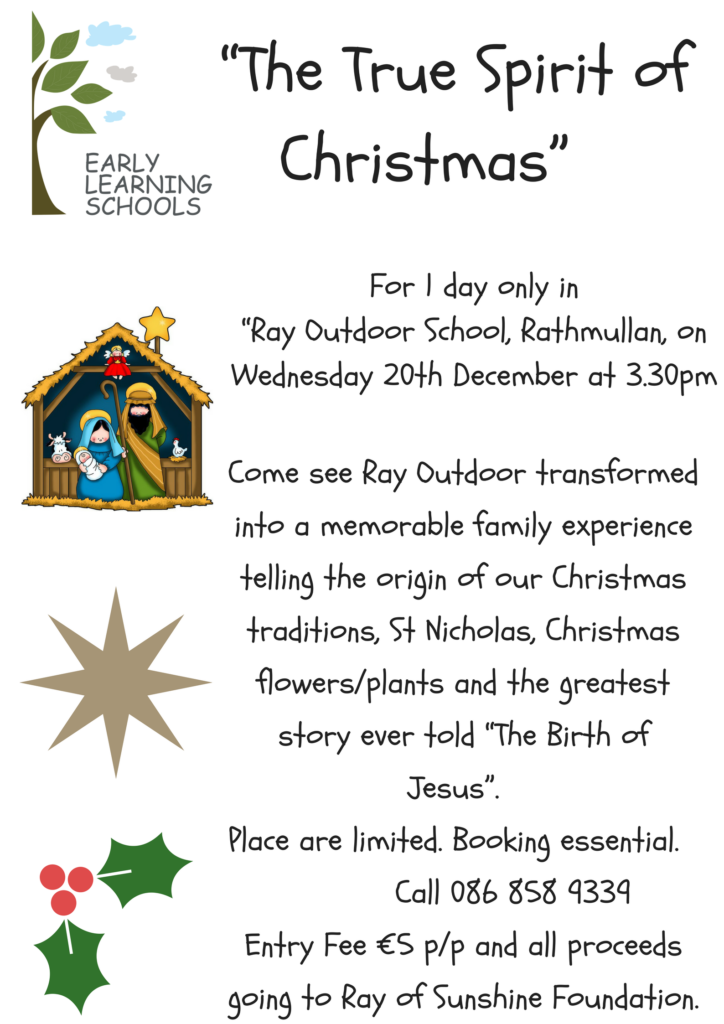 Following the success of our Hallowe'en Fun in the Forest event, we're delighted to announce a very special outdoor Christmas experience at Ray Outdoor School. Join us for one day only (Wednesday, 20th December), when we will bring to life the true spirit of Christmas in the forest.
Early booking is advised and all proceeds will go towards the Ray of Sunshine Foundation.
To book call 086 858 9339.