Early Learning Schools Christmas Shoe-Box Appeal 2016
Huge thanks to all the parents and children who took part in this year's Christmas Shoe-Box Appeal. The children had great fun filling the boxes and wrapping them again this year.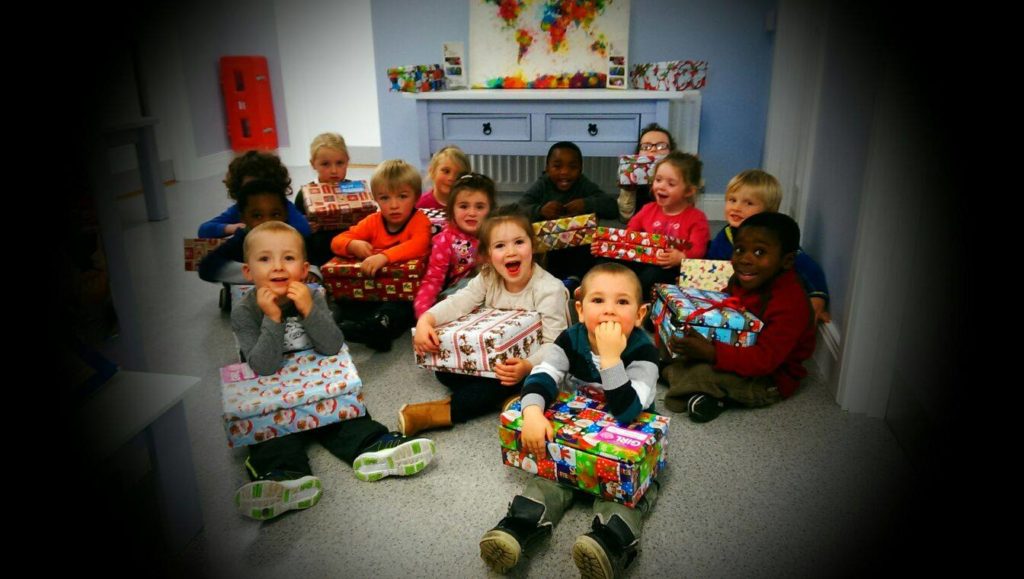 Over three million children, from some of the remotest and poorest parts of the world, will have some very special gifts to open this year and we're delighted to be a part of that.