'Step Back 100 Years' to Mark Ireland's Commemoration Celebrations
We're hosting a 'Step Back 100 Years' week-long celebration of old traditions at Glen Outdoor School in Barrack, Glenswilly next week.
We're extending an open invitation to all members of the public, family and friends to join the children and staff at Glen Outdoor School to take part in a series of fun activities to celebrate life as it was in Donegal 100 years ago. The events will take place every day from Monday, 25th until Friday 29th April, from 10am-12pm.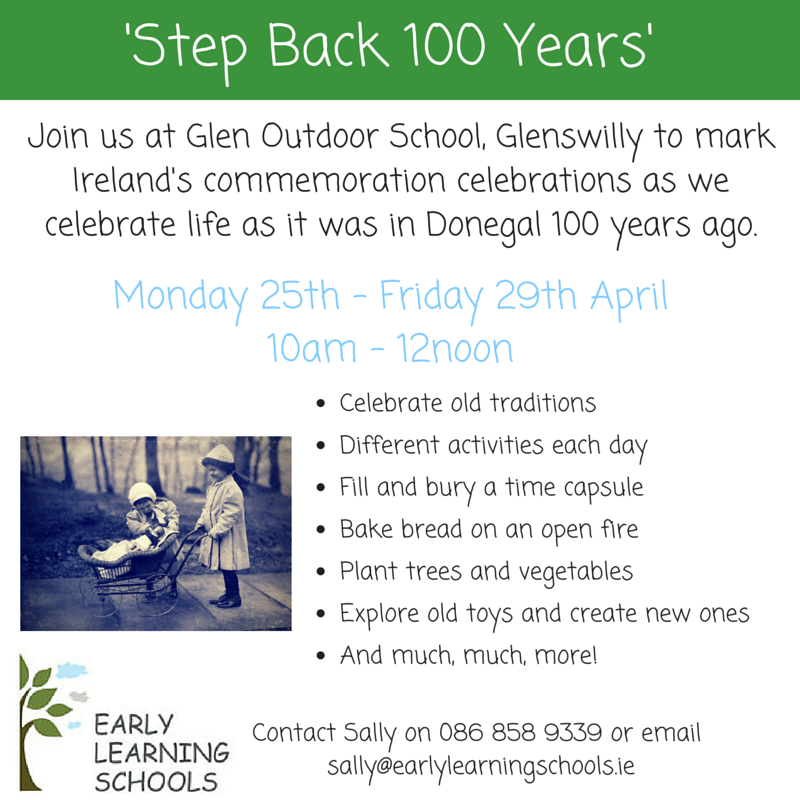 With different activities running throughout the week, the aim is to show the children how life was for children in the 1900's. To start the week-long celebration, the children and staff will look at old items such as pots and pans, discussing their uses and talking about what items have replaced them in today's world. Following on from that, on Tuesday, 26th April,  the children will make their own homemade bread, using the open fire at Glen Outdoor School.
On Wednesday 27th, the children will look at old toys from the past and, using everyday materials, they will re-create and play with them. On Thursday 28th, children will have the opportunity to listen to old tales from the past, as well as stories from the 1916 Rising. They will also read their own 2016 proclamation which they have been working on since the start of the year.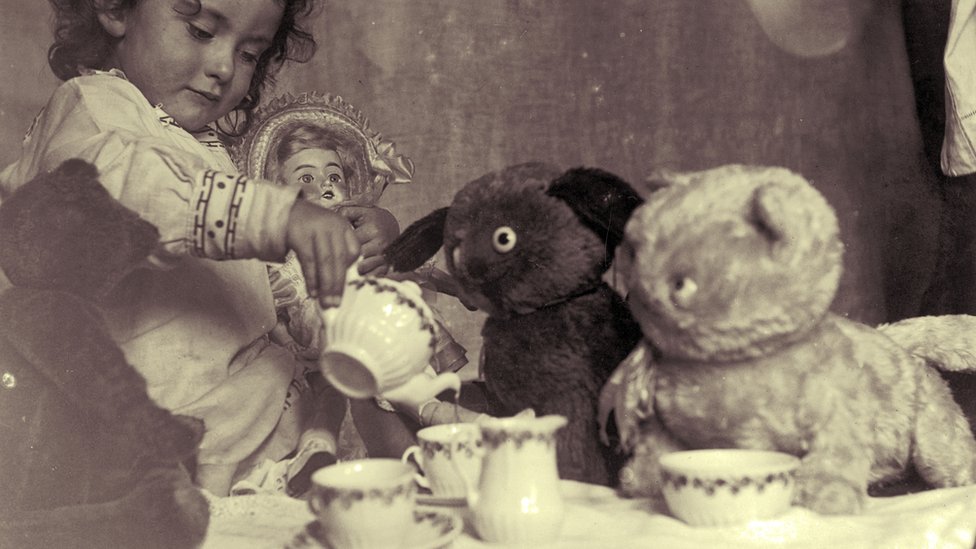 To finish the week long celebrations and to mark the next 100 years, the children will plant a tree in the garden at Glen Outdoor School. They will also fill and bury a time capsule with items from present day and aspirations for the future from young and old. For more information on this special event, contact Sally on 086 858 9339 or email sally@earlylearningschools.ie